Happy Halloween! Here's a peek at my Interior Design for Halloween this year in my home, which I'm calling A Toast to Witches. I hope it generates some fun ideas for your home too!
First up, I created a Witch's Shop Entrance in my home. I used a closet to hang the witches hats and robes in order to create what looks like an entrance to their shop.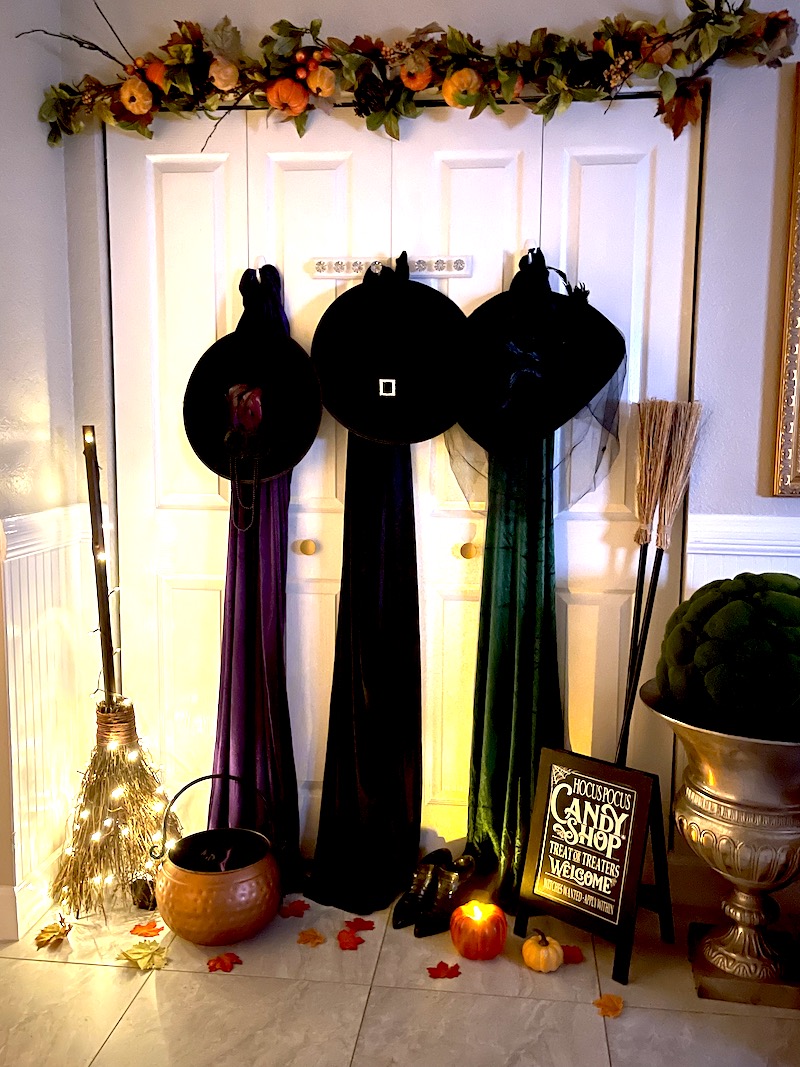 From the foyer we venture into my Office where I recently chalk-painted this Bombe Chest.
In the center of my home is what I describe as the sacred space altar area. My pumpkin garland welcomes the energy of Fall into the home.
Over in the Kitchen area, I have my mantle that I change seasonally. This year I went for a darker look for Halloween, using a lot of black accents.
and then grouped some pumpkins over on the kitchen island.
and over on the breakfast room table, I'm exploring lots of color and can't help but smile at the moon phase sign.
In the corner of the kitchen, I'm brewing up something good in the cauldron and every Good...