It's Halloween Witches, Let's Decorate in Style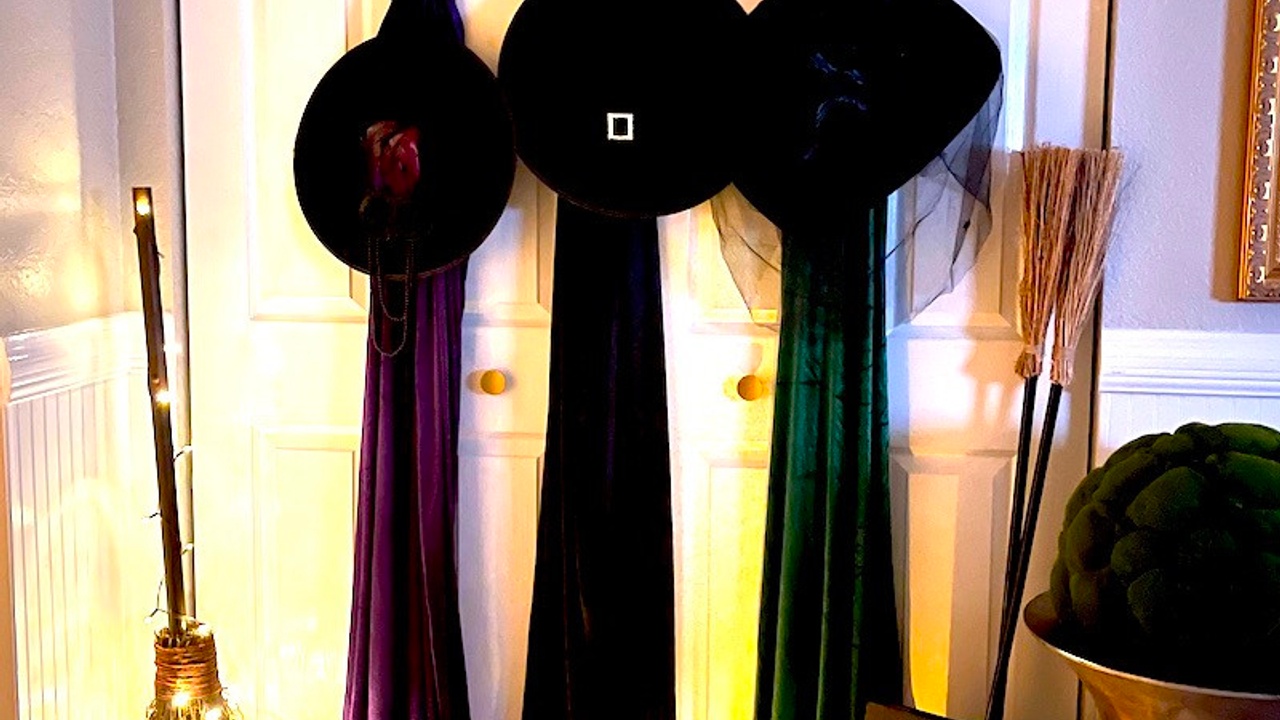 Happy Halloween! Here's a peek at my Interior Design for Halloween this year in my home, which I'm calling A Toast to Witches. I hope it generates some fun ideas for your home too!
First up, I created a Witch's Shop Entrance in my home. I used a closet to hang the witches hats and robes in order to create what looks like an entrance to their shop.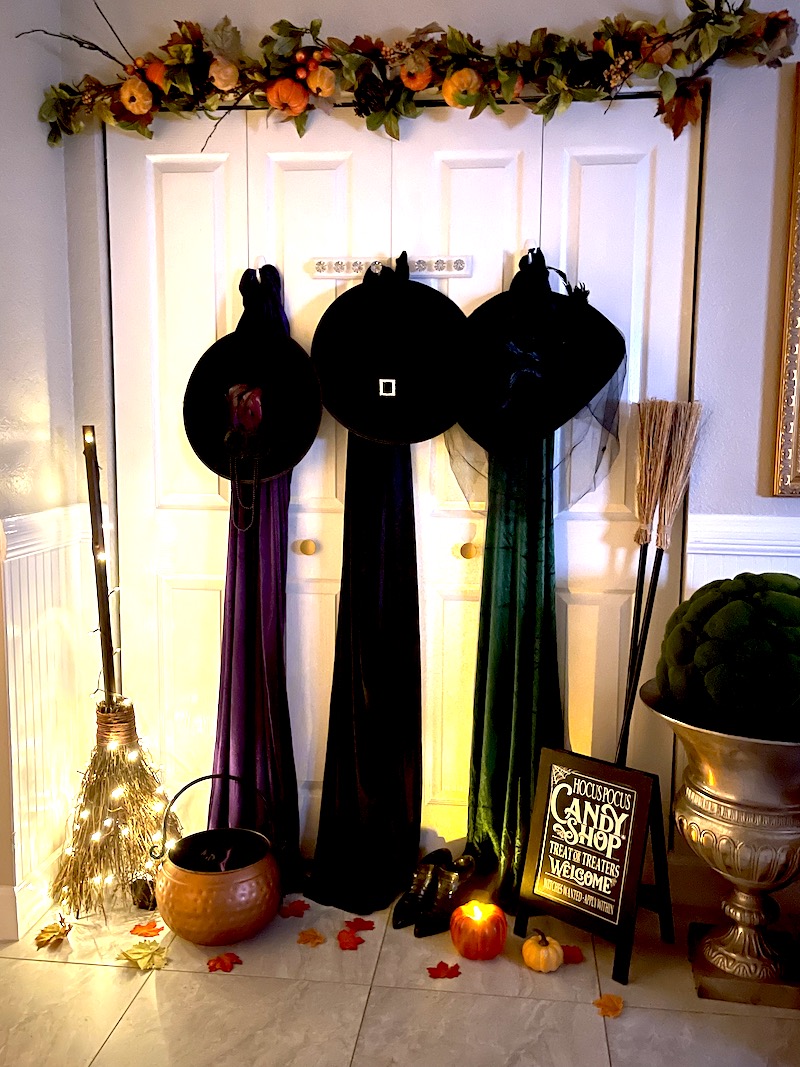 From the foyer we venture into my Office where I recently chalk-painted this Bombe Chest.
In the center of my home is what I describe as the sacred space altar area. My pumpkin garland welcomes the energy of Fall into the home.
Over in the Kitchen area, I have my mantle that I change seasonally. This year I went for a darker look for Halloween, using a lot of black accents.
and then grouped some pumpkins over on the kitchen island.
and over on the breakfast room table, I'm exploring lots of color and can't help but smile at the moon phase sign.
In the corner of the kitchen, I'm brewing up something good in the cauldron and every Good Witch's house needs some rules.
along with a trusty kitchen witchery guide...
In the Breakfast Room area, I've found that anything and everything goes with my clock here, regardless of the season and this year I'm loving my black candelabra.
Here's the full view of the table with my sequin pumpkin catching the light along with sequins in the pillow.
In the Living Room, I went a bit more formal with this incredible leather pumpkin accompanied by a gold sequin pumpkin. Both are squishy and really fun to play with. My brass coffee table is made by Arteriors, an amazing design company in Texas.
In the Dining Room, I love my new gold pumpkin with wings from Grandin Road, it makes me think of Harry Potter and the Golden Snitch .
I've also decorated this console table in a different way this year with my haunted typewriter, animated gargoyle and Mackenize Childs pumpkin candles.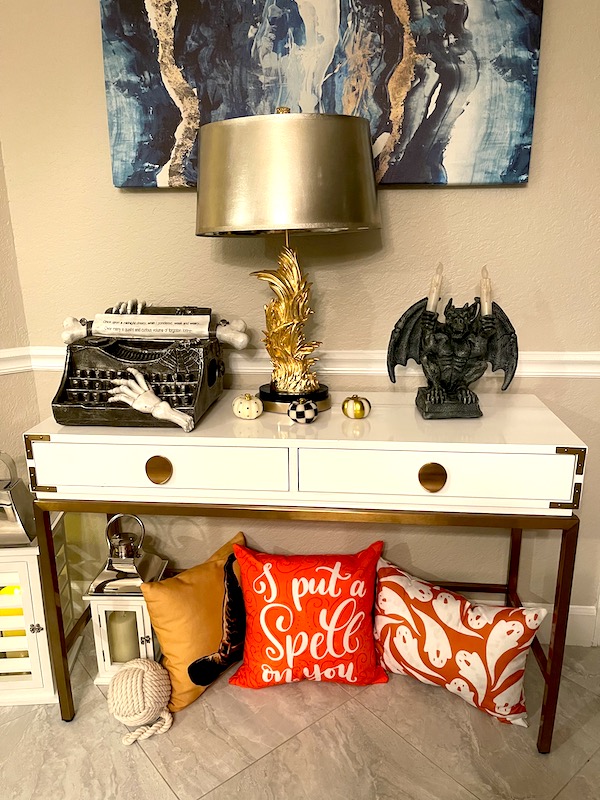 Lastly, because I love coastal decor so much, I have to give a nod to it regardless of the season. Here's my take on Coastal Fall this year. I love seeing color returning in bold pops.
I hope some of these ideas have sparked decorating ideas of your own. Check out my blog for many other pages of holiday decor.
My next post will be all about outdoor decorating for Halloween.
Happy Haunting!
xoxo K
ReDesign Your Life From the Inside Out!
Kala shares how mystical spirituality and intuitive awareness can help you live your best life.
Subscribe to her Free Newsletter for Tips on How to Intuitively Decorate Your Home and How to ReDesign Your Life from the inside out, one step at a time.
Subscribe