Lesson Three:
Celebrate Spring and Boost Your Energy through Sound!

Learn How to Bring the Energy of Spring into your home through this video course from Kala's Academy of Mystical Arts and Spiritual Sciences as she shares Old World Traditions of How to Celebrate Spring Equinox, explains the History of the Goddess Ostara and her Colored Eggs and Bunnies, and and shares How to Cleanse your Home from the stagnant old energy of Winter, using sound through
sacred bells.
One of the easiest ways to help boost your energy is through sound. The physical body as well as the aura reacts to sound vibration. One way we experience this is through the sensory effect that listening to music has on us emotionally. Music can lift and shift our mood, as it releases negative thoughts from our mental field and provides a boost to our spiritual well-being.

The healing potential of Sound in its various forms was understood in the ancient wisdom temples and used through playing bells, gongs, bowls and other instruments to heal, soothe and to awaken our spirit and move us into new conscious states.
Sound, used in the right tone, can also clear and remove negative energy from any space. The power of sound has been forgotten for a long time, but these old teachings are coming back into the global consciousness at this time and soon you will see sound therapy used in a myriad of ways to help people.
Spring is the most potent time to shift energy in your home and within your energy body. Learn how to create baskets for prosperity during the spring equinox and how to connect with energy and sound in order to spring forth and have your home and you both feel refreshed and renewed using sound energy!
With your purchase of this video, you'll also receive a complimentary copy of Kala's pdf e-booklet that serves as a companion guide to this video. Video Length: 1:18 
This video is lesson three from Kala's Wise Woman Wisdom year long series, which explores the ancient history and rituals of goddess energy including the history and meaning of the Goddess Ostara and the connection with Spring Equinox.  For the full understanding of the Wise Woman energy, it is recommended that you begin at Lesson One and follow in order.

Topics discussed in Kala's Wise Woman Celebrate Spring Video include: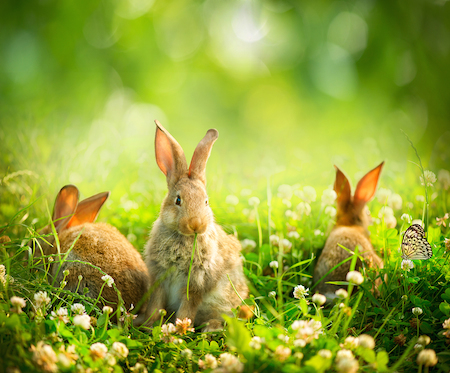 Ancient Wise Women Rituals to Celebrate Spring Equinox

How the Fertility Rabbit Became the Easter Bunny
Using Bells to Clear Stagnant Energy
Easter Eggs and What the Colors Represent
What does an Arch of Light mean with White Light
Using a Rose Quartz Wand in Spring Rituals

The Legend of the Goddess Ostara and the History of Maiden, Mother, Crone Energy

Creating a Spring Altar to Bring New Energy into the Home
Spring Equinox and the Sunrise/New Dawn
Connecting with the Divine Feminine Goddess Energy of Spring
Old World Traditions for Creating Baskets for Prosperity and Abundance with Ribbons
PURCHASE THIS VIDEO COURSE $49.
Once you have purchased this item via PayPal, you will receive an email with a link to download the video course.